Bosque del Apache National Wildlife Refuge is, of course, a prime destination site for wildlife photographers in North America. The layout and management practises are so conducive to producing tremendous opportunities that you will be hard-pressed not to include it in your travel itinerary. Although the attractions are nesting Greater Sandhill Crane and Greater Snow Goose, there are many other species inhabiting the Visitor's Center, Cactus Garden, Quail Sanctuary, Farm Loop and roadway infrastructures. There are abundant flight, behavior, portrait and landscape opportunities. We stayed right at the entrance to the Refuge at the Bosque Birdwatchers RV Park. Most photographers choose late November or December as the best times to visit. Although we were there at the beginning of February when the birds were preparing to leave, our stay was very enjoyable and worthwhile.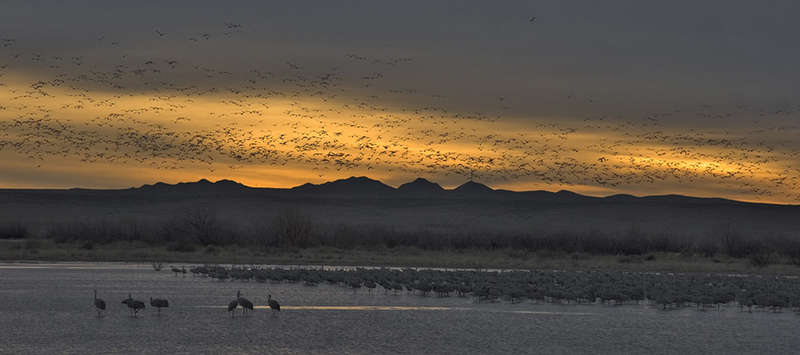 The Highway Pull-Off Ponds on both sides of the Refuge entrance are extremely productive in the early morning and late evening. The ponds are a safe haven for the birds over night. They leave early in the morning for the farm fields, slowly at first in small groups and then suddenly in a spectacular, mass exit. We try and position for light where the background is fairly homogeneous and wait for either individual flight or portrait opportunities. The birds are close and used to human contact so an intermediate to long lens is all you will need. It's cold, so bring gloves and a hat that will cover your ears!
When the ponds empty, we generally head for the Visitor's Center to check out activity in the Cactus Garden and Quail Sanctuary. Although both can be extremely productive, you will have to invest some time and patience to generate good results.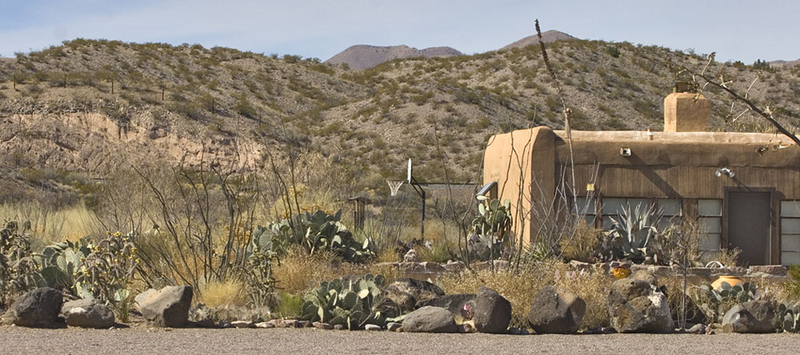 A great afternoon site is the Farm Loop where the Geese and Crane feed on corn stubble. It can yield some spectacular flight shots as the birds enter and exit the grounds. Before leaving for the Highway Pull-Off Ponds in the late afternoon, we generally drive the roads and use the cab of our truck as a blind if any wildlife appears.
You can view our results in Gallery 13.